Online Safety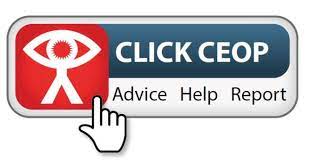 Do you have an online safety concern? Click the link above to report your online safety concern to CEOP.
Our school is committed to protecting and educating pupils, staff and parents in the safe use of technology.
Covid 19 Update: The use of computers and attention to online safety has never been more important than in these current times. Here is a link to the Government advice on Online Safety during this time:
https://www.gov.uk/guidance/covid-19-staying-safe-online#parents
The following sites provide advice and help on staying safe while using the internet and mobile data devices:
Top tips for parents.

Test your internet safety knowledge with Hacker, listen to some Stay Safe songs with Helen Skelton, News Kids On the Block and Bobby Lockwood and get some tips from the Horrible Histories gang.

It can be hard to know how to talk to your child about online safety. From setting up parental controls to advice on sexting, online games and video apps, we can help you to understand the risks and keep your child safe.

https://www.onlinesafetyuk.com/

The online resources from Lee Haywood, our online safety partner who offers workshops in school for children and parents. The website offers guidance for commonly-used apps with parental advice for keeping safe whilst using them.

This site comes from Hampshire Police and provides teachers, professionals and parents with information and resources to help educate young people about keeping safe and making responsible choices.

Come in to find the latest information on the sites you like to visit, mobiles and new technology. Find out what's good, what's not and what you can do about it. If you look after young people there's an area for you too – with resources you can use in the classroom or at home. Most importantly, there's also a place which anyone can use to report if they feel uncomfortable or worried about someone they are chatting to online. All the information here is brought to you by the team at the NCA's CEOP Command. We hope you like it!

https://www.ceop.police.uk/ceop-reporting/

Report Online Safety Concerns

- make a report to child protection advisors or obtain advice.

General e-safety: This is a link to the digital online version of the magazine that we sent home in November

To help families adjusting to a "new normal" following the measures taken to stop the spread of coronavirus, we've created this dedicated space to provide expert advice, resources and tools to make the best use of tech.

A non-profit organisation working with others to help make the internet a great and safe place for children.
Further Resources:
Please also find below some documents from our Online Safety Partner, Lee Haywood, giving practical advice on individual apps which children may use.