Welcome to Hart Plain Junior School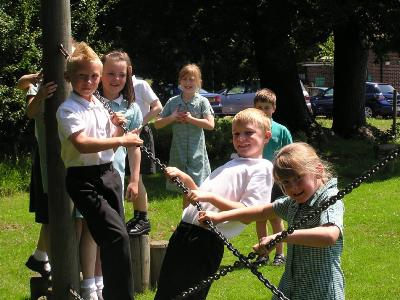 Hart Plain Junior School is a working and learning community.

It is a wonderful place to be, where we feel welcomed and safe. The adults always have a smile on their face, and are easy to talk to. They inspire and encourage us to achieve our goals because they are kind and caring. Our school has extensive grounds and there is something for everyone, no matter what your talents are.

"I was welcomed quickly and I settled in well when I joined in Year 6."

"When I joined in Year 5, there were lots of children who wanted to be friends with me and the teachers were nice and calm."

We use our core values (Courage, Happiness, Aspirations, Integrity, Respect), and follow our Golden Rules to help us with our learning and guide us to become good citizens. We are praised by our teachers when we try particularly hard and may be presented with a 'Headteacher's Award' or merit certificate.

You are welcome to come and see Hart Plain Junior School for yourself. We have lots of fun things to do. We have lots of different activities on the playground, such as a fitness trail. We learn a variety of topics both inside and outside the classroom. The teachers help us and we also learn to become independent. We look forward to coming to school because we have brilliant lunchtimes, fantastic school trips and interesting after-school activities.

"Now we are in the upper school, we get the chance to develop our independence by doing responsible jobs around the school and helping the younger pupils by acting as positive role models. We feel privileged to be part of this school because the teachers help us learn skills so that we can be sure of a successful future."

We are very proud of the close links that we have with Hart Plain Infant School and Cowplain Community School. You'll find lots of information about how we all work together in our newsletters, and please have a look at their school websites: http://hartplaininfants.co.uk/ and http://www.cowplainschool.co.uk/.

-Year 6.

At Hart Plain, GREAT is our middle name!